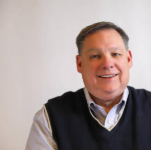 Update on real estate finance from Richard Walker, Branch Manager Southwest Funding, McKinney, Texas 
Over the past 12 months, although we've seen in the DFW market a transition from a Seller's market to a Buyer's market,  I now see a more balanced market. While this change in the market has transpired, the interest rates have fallen to the lowest point in years. In the last few days, we have quoted 3.5% on FHA loans and 3.75% on Conventional 95% LTV loans. Rates are great!
I want to give some insight into products and credit scores. Generally, in the mortgage industry, most lenders originating government loans can go down to a 580-credit score, the exception has been USDA loans which usually require a 620 for a manual underwrite and a 640 for an automated underwrite. Our firm has a lower credit score threshold of 580 for USDA loans. 
A big caveat regarding loans with lower credit scores!  While the score meets the underwriting guidelines, I often find other complicating factors when looking at the borrower's profile; i.e. job history, income,  and cash to close. Many of these clients will request down payment assistance from one of our providers however the minimum score for DPA (down payment assistance) programs is 620.  
Interest rates are driven by scores, so while we may be able to approve a borrower for a loan, the rate can be high which could influence their ability to make a higher payment.  I work with my clients to improve their credit profile and obtain a 620 or greater score prior to getting them approved. The payoff is better rates and less invasive underwriting. 
There are several special products in the industry. Products such as the ITIN program for undocumented immigrants. Our ITIN program allows for only 10% down. Bank statement loans for self-employed which eliminates the need for tax returns is another specialized product. 
One of the most interesting and timely products we offer, and in which I personally specialize, is the HECM mortgage commonly referred to as a reverse mortgage. I'm going to be doing a separate blog extolling the myths and benefits of a HECM mortgage soon. I especially want to introduce the HECM for purchase loan. These products are very timely for the senior market.